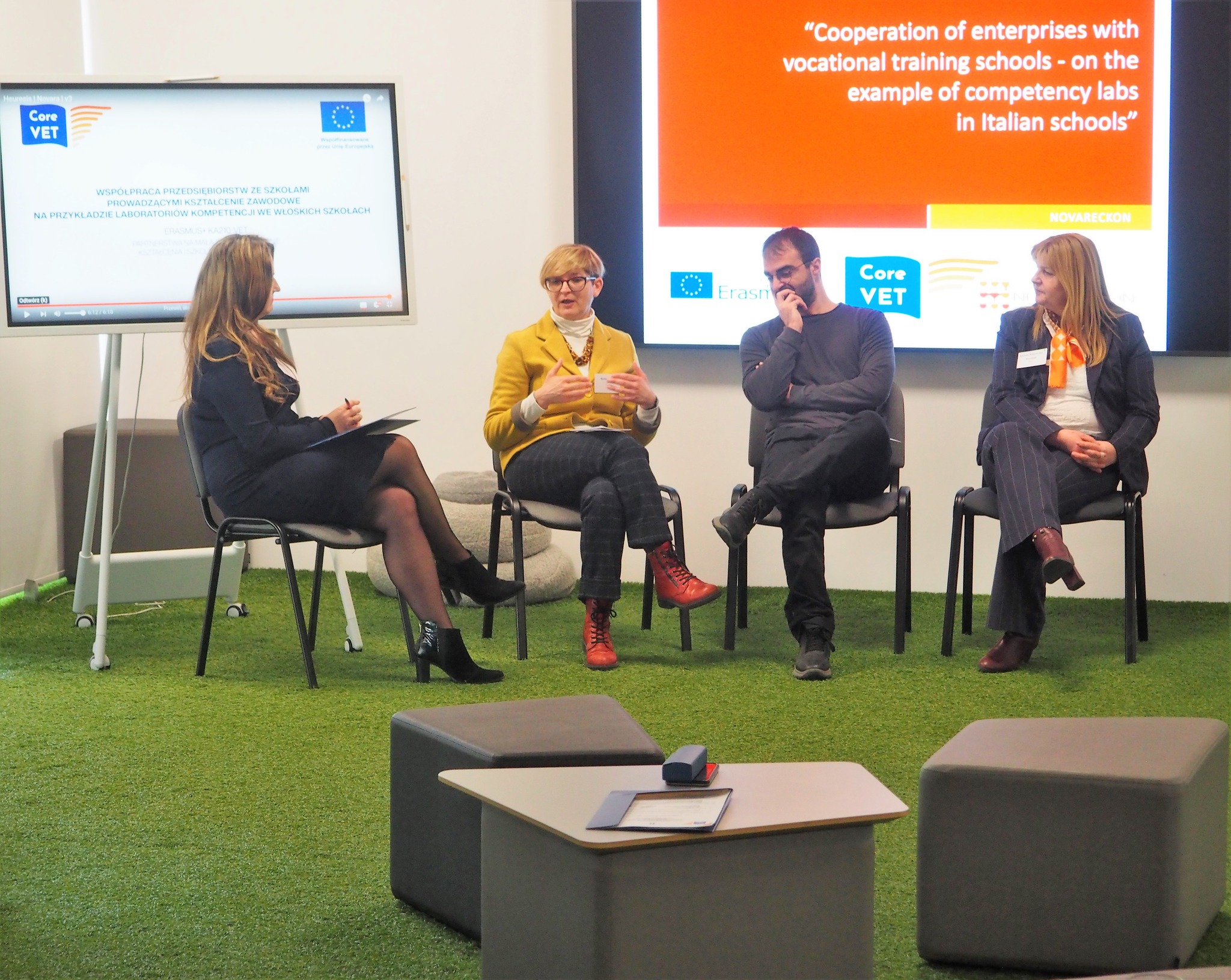 10 March 2023
News_it/en
0 Comment
Final dissemination conference of the ErasmusPlus project CoreVET
Krakow, Poland – March 06th, 2023
The final dissemination conference of the ErasmusPlus project CoreVET – "Cooperation of enterprises with vocational training schools – on the example of competency labs in Italian schools", of which Novareckon is partner, was successfully organized by the project leader Heuresis.
During the conference, Heuresis focused on the  management of a modern educational institution – Approaches, Methods, Tools, based on the knowledge learned during their study visit in Novara to ITI Omar, I.P.S. Ravizza and Consorzio IBIS.
The video shot during the study visit in Italy was projected during the conference. The video collects what was learned during the visit in Novara of Heuresis and the Polish experts, who released their impressions on VET Italian schools.